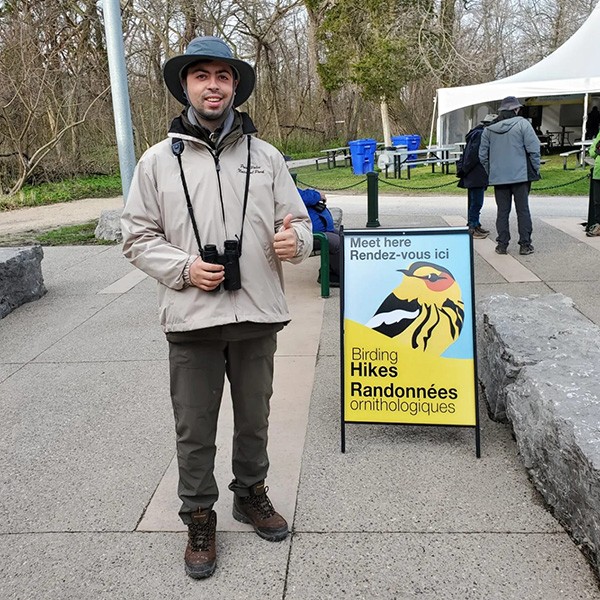 About Leader
I am a graduate at the University of Ottawa's Faculty of arts, current student of the U of Ottawa Faculty of Education, a program counselor for francophone elementary schools, Italian teacher, and an avid birder.
I have been birding since the age of ten and continue to pursue this passion alongside an upcoming career in education. My first trip to Point Pelee National Park back in 2012 was eye opening and it became a turning point in my life as a birder. Fast forward ten years, I was staying in the area for a week
vacation at the beginning of the Festival of Birds 2022 installment and had the opportunity to lead a couple of hikes for the Friends of Point Pelee. This was an opportunity of a lifetime and it got me hooked like I have never been before! I love interacting with people, sharing stories and being part of memorable moments. I look forward to being at the park again for this year's installment of the Festival
of Birds.