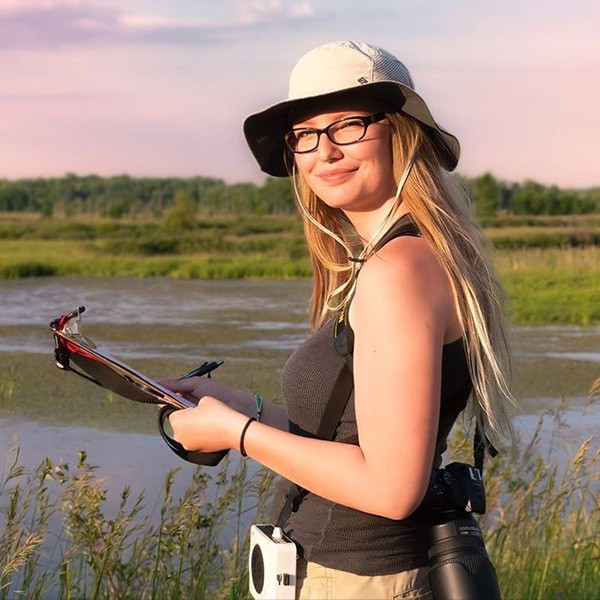 About Leader
Dana Latour is passionate about conservation and enjoys sharing her enthusiasm for birding. From a very young age she has been interested in all forms of nature, especially birds. She is pursuing this interest by studying Wildlife Biology and Conservation at the University of Guelph.
Dana's primary focus is on birds but she can also identify reptiles, amphibians, and butterflies. Dana loves to share her knowledge and has led bird and nature outings in Huron County. She has developed a keen ear for bird calls through study and extensive experience monitoring morning flight and nocturnal migration.
Dana also volunteers for the Great Lakes Marsh Monitoring Program, multiple Christmas Bird Counts, and is the primary atlasser for three squares for Ontario's 3rd breeding bird atlas. Dana's dedication, passion and skill will make for a fun and educational outing!