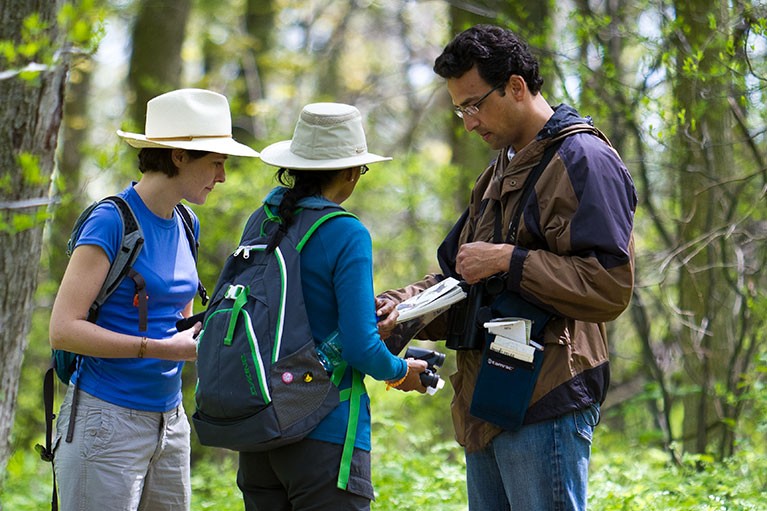 Spotlight on Warbler ID
Finding things a little confusing in the warbler capital of Canada?  This program will help unravel some of the mysteries of warbler identification.  Learn key field marks, behaviours and bird song in this 45-minute presentation.
Included with park admission.
Leader
Sarah Rupert

Sarah Rupert

Sarah Rupert is a life-long southern Ontario girl and has been a nature lover since day one. She has a particular passion and fascination for birds, which she loves to share through interpretive programs, art and other media. Sarah has been birding her entire life, and hasn't missed a spring at Point Pelee since her first visit at 2.5 months old. Currently living in Leamington ON, her day job is with Parks Canada and the rest of the time she can be found looking at, drawing or painting the natural world around her. She eagerly awaits the arrival of spring, and birders, to Pelee each spring.